---
Why Nana Joes Granola?
Whole food ingredients
Certified gluten-free and vegan, plus Paleo and Keto options. We craft our granola to not only be delicious and nutritious but to be as friendly as possible to all sorts of lifestyles.

Low in sugar, none refined
You won't find any refined sugars in our granola. Naturally sweetened with pure maple syrup to keep it lower on the glycemic index, and we keep most to 3g total sugars.

High-quality and artisan-made
We craft by hand in San Francisco. Our founder is a professionally-trained pastry chef who dreams up all sorts of flavor combinations, and it's even won us a few awards!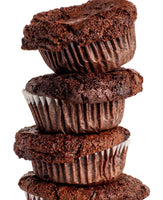 ---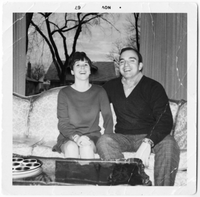 How it all began...
Find out more about why Nana Joes Granola was started, our carefully selected ingredients, and what we're all about. Get the inside view of this EPIC granola life.
About Us
We care a whole lot about what we make
Gluten-Free
We bake in our own Certified Gluten-Free facility and use premium ingredients like Purity Protocol gluten-free oats.
Keto
All granolas are low-sugar and some are Keto-friendly, like Paleo Hazelnut, a nut-based blend with monk fruit.
Vegan
All our products are plant-based, dairy-free, egg-free, and sourced ethically.
Paleo
The first ingredient in our grain-free granolas is always organic almonds. Stay full for hours without the crash.
Granola Lovers are Saying
OHHHHHH MYYYYYYYYY GODDDDDDDDDD!

⭐⭐⭐⭐⭐

My mouth was singing and dancing - and therefore my whole body mind and spirit - tasting this Paleo Sunrise Cranberry Almond Butter Pecan granola. I have just ordered a lot more and some for my mother as well. This is the BEST granola I've ever had, even when I could eat oats and other gluten. And I was a big granola fan. Somehow you have managed to blow all the other non-oat granolas so far out of the water by creating some thing that is tremendously delicious and objectively top shelf best taste sensation.

Wendy 01/7/21