We care a whole lot about what we make
Gluten-Free
We bake in our own Certified Gluten-Free facility and use premium ingredients like Purity Protocol gluten-free oats.
Keto
All granolas are low-sugar and some are Keto-friendly, like Paleo Hazelnut, a nut-based blend with monk fruit.
Vegan
All our products are plant-based, dairy-free, egg-free, and sourced ethically.
Paleo
The first ingredient in our grain-free granolas is always organic almonds. Stay full for hours without the crash.
---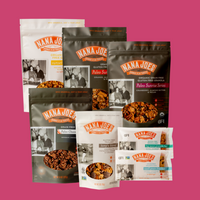 The Best Gift You Can Give
Perfect for breakfast lovers, midday noshers, and nighttime treat-seekers. Shower your friends with organic almonds adorned with scraped vanilla bean, toasty pecans accompanied by real cranberries, dark chocolate wafers suited up with pistachios. Gluten-free and vegan. Includes:
Give the Gift of Granola
Gift Bundles that delight
---
Why Nana Joes Granola?
Whole food ingredients
Certified gluten-free and vegan, plus Paleo and Keto options. We craft our granola to not only be delicious and nutritious but to be as friendly as possible to all sorts of lifestyles.

Low in sugar, none refined
You won't find any refined sugars in our granola. Naturally sweetened with pure maple syrup to keep it lower on the glycemic index, and we keep most to 3g total sugars.

High-quality and artisan-made
We craft by hand in San Francisco. Our founder is a professionally-trained pastry chef who dreams up all sorts of flavor combinations, and it's even won us a few awards!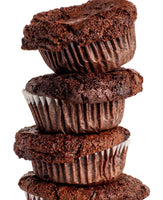 Granola Lovers are Saying
A LITTLE *TOO* GOOD...

⭐⭐⭐⭐⭐

Amazing granola, needs to be eaten in moderation because it's that good.

Ruth T., June 22nd
BREAKFAST BROWNIES ARE A WINNER!

⭐⭐⭐⭐⭐

The breakfast brownies are so good, I even scraped the remaining bits off the wrapper so as not to miss any of its chocolatey goodness! This is one of the best brownies I have ever enjoyed!

Nina, July 14th
BEST GRANOLA EVER

⭐⭐⭐⭐⭐

I've always loved granola & consider myself a connoisseur. Nana Joes Granola is hands-down the best I've ever tried. Chef's kiss to Chef's Blends.

Caitlin Sandberg, May 3rd
BREAKFAST BROWNIES

⭐⭐⭐⭐⭐

Absolutely delicious, a chocolate lovers dream. Fresh, moist, luscious, organic dark chocolate gems & coffee beans. The perfect blend. Even half a Breakfast Brownie is satisfying and satiating.

Stephanie, April 4th
PERFECTION

⭐⭐⭐⭐⭐

The blend is just right from every morsel, and I don't even like coconut -- yet here I am eating cocount, and it's sublime and delicious.

Lisa R., November 1st
OHHHHHH MYYYYYYYYY GODDDDDDDDDD!

⭐⭐⭐⭐⭐

My mouth was singing and dancing - and therefore my whole body mind and spirit - tasting this Paleo Sunrise Cranberry Almond Butter Pecan granola. Tremendously delicious Top Shelf Granola.

Wendy, January 7th
THIS GRANOLA IS EVERYTHING

⭐⭐⭐⭐⭐

I'm not a breakfast person, but if I don't eat breakfast I'm grumpy. Enter Nana Joe's Granola, the only thing I can imagine eating in the morning. It has a wonderful, lightly crunchy texture, mild sweetness, and satisfying nuttiness. 10/10 every time.

Anony Mouse, November 1st
---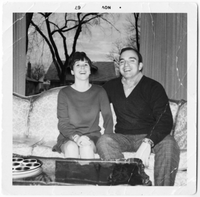 How it all began...
Find out more about why Nana Joes Granola was started, our carefully selected ingredients, and what we're all about. Get the inside view of this EPIC granola life.
About Us